Get to Know Us!
We are a friendly and professional team of life long watersports enthusiasts and sharing our stoke is what we love to do. We are truly blessed to operate Paddle Barbados in this most perfect place.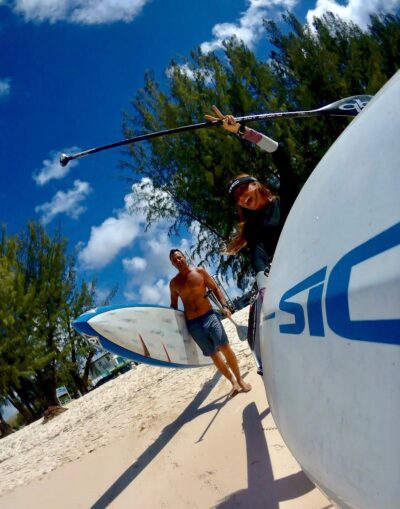 Jason & Sarah
Island boy Jason Cole met City Slicker Sarah Ruggieri in the waves at Freights Bay on a surf lesson. Jason, the instructor, and Sarah, the student. They started Paddle Barbados in 2012 as a way to do and teach what they love. This water sports power couple have introduced thousand of new riders to the sport of SUP in Barbados and beyond. They love nothing more than sharing the ocean with everyone they meet.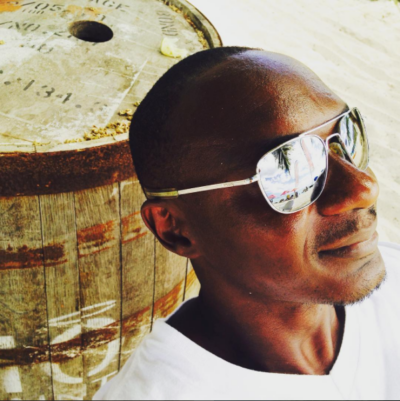 Adrian
Adrian Howard is the man! He's been a manager at Paddle Barbados since 2015 and is exceptionally talented, kind, enthusiastic and hardworking. He brings a ray of sunshine to all of his lessons and ensures everyone has the best time possible. Adrian is a great surfer and paddle boarder. He is well renowned among all surfers in Barbados as the best surfboard and SUP repair guy on the island.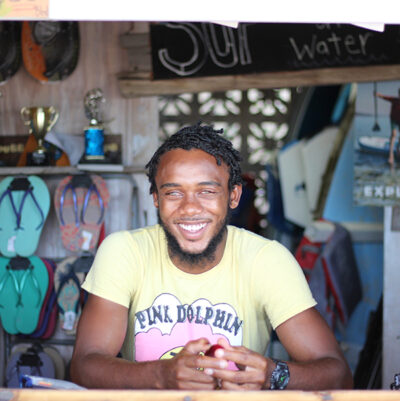 Tremayne or "Tre"
We are lucky to have Tremayne on our team. A very talented paddleboarder and SUP surfer, Tremayne is energetic and fun! He has a wealth of knowledge of the ocean and water sports. He continues to impress our customers with his surfing skills and plays a great tune on the ukulele! Tremayne competed in two APP World Tour SUP events. One in New York and the other at Soup Bowl in Bathsheba.