Barbados is an easy island to get around with reliable public and private transportation, and a variety of car rental companies to choose from.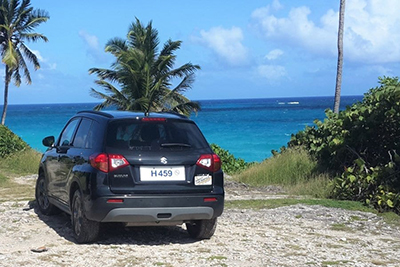 Barbados doesn't have any car-rental agents affiliated with major international rental chains. There are, instead, scores of independent car-rental companies, some so small that they are based out of private homes.
Despite the number of companies, prices don't seem to vary much. The going rate for a small car is about B$150 a day including unlimited mileage and insurance. Most companies rent out strange, small convertible buggies called 'mokes, ' which are usually cheapest (they look like the odd car in Fantasy Island). Rental cars are marked with an 'H' on the license plate.
While most car-rental companies don't have booths at the airport, most will deliver your car there or to your hotel. Note that among the small agencies, some aren't especially professional and complaints are common.
Some of the larger, more established companies include: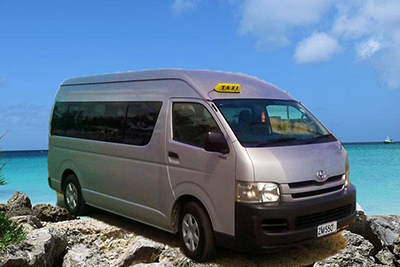 Taxis have a 'Z' on the license plate and usually a 'taxi' sign on the roof. They're easy to find and often wait at the side of the road in popular tourist areas.
Although fares are fixed by the government, taxis are not metered and you will have to haggle for a fair price. The rate per kilometer is about B$2 and the flat hourly rate B$50.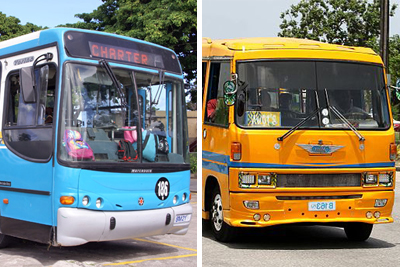 It's possible to get to virtually any place on the island by bus. There are two kinds of large buses: government-operated public buses, which are blue with a yellow stripe; privately operated minibuses, which are intermediate-size buses painted yellow with a blue stripe. Both types of bus charge the same fare: BDS$3.50 to any place on the island. You should have exact change when you board the government bus, but private yellow buses will give change.
Most buses transit through Bridgetown, although a few north–south buses bypass the city. Buses to the southeast part of the island generally transit through Oistins.
Bus stops around the island are marked with red-and-white signs printed with the direction in which the bus is heading ('To City' or 'Out of City'). Buses usually have their destinations posted on or above the front windshield.
Buses along the main routes, such as Bridgetown to Oistins or Speightstown, are frequent, running from dawn to around midnight. You can get complete schedule information on any route from the Transport Board (436-6820; www.transportboard.com).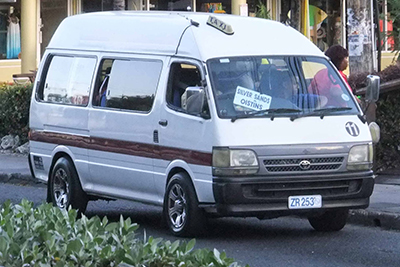 ZR Vans are white, individually owned minivans that have 'ZR' on their license plates. You'll often see them racing up and down the south and west coasts. The ZR van fare is also BDS$3.50. There are plenty of these on the island, so they come by very often. Getting on and off at the bus stops is the correct thing to do, however these vans will usually pick up passengers anywhere along the road.