During our two hour beginner lessons our students go from zero to hero and with a little encouragement can become independent wave riding surf bums.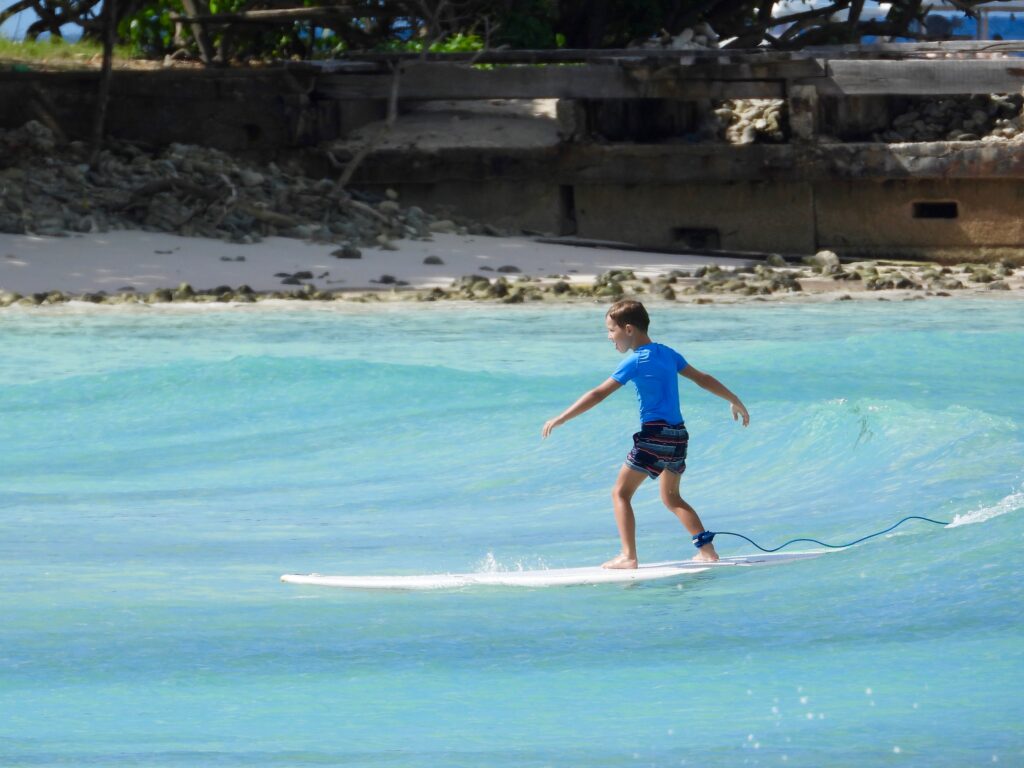 Beach Lesson
Our 15 min beach lesson covers safety and technique, and we always provide equipment that puts your safety first. The beach lesson is great for someone who is eager and confident to go out on their own to try to catch some waves.
Price: $15 USD / 2hrs
Booking: Reservations are not required
Location: Paddle Barbados
Beach & Water Lesson
Our two-hour beginner surf lesson consists of a 15 min beach lesson covering safety and technique followed by one and a half hours of water time. Our student to instructor ratio is 4-1 which guarantees that you get the attention you need for good progression during the lesson.
Price: $60 USD per person
Duration: 2 hours
Transportation: Included
Booking: Must be booked in advance. Minimum is 2 people.