Barbados has many incredible surf breaks for varying levels, but mostly for the beginner to intermediate surfer. It is truly a surfer's paradise with a tropical climate, turquoise waters and peeling waves.
South Point offers mostly lefts over a live coral reef in front of the lighthouse. It breaks up into sections that may link up when big enough. The theme is long, fast left walls with cover-ups or shorter, bowly rights that catch the wind a bit more. Best around the low incoming tide.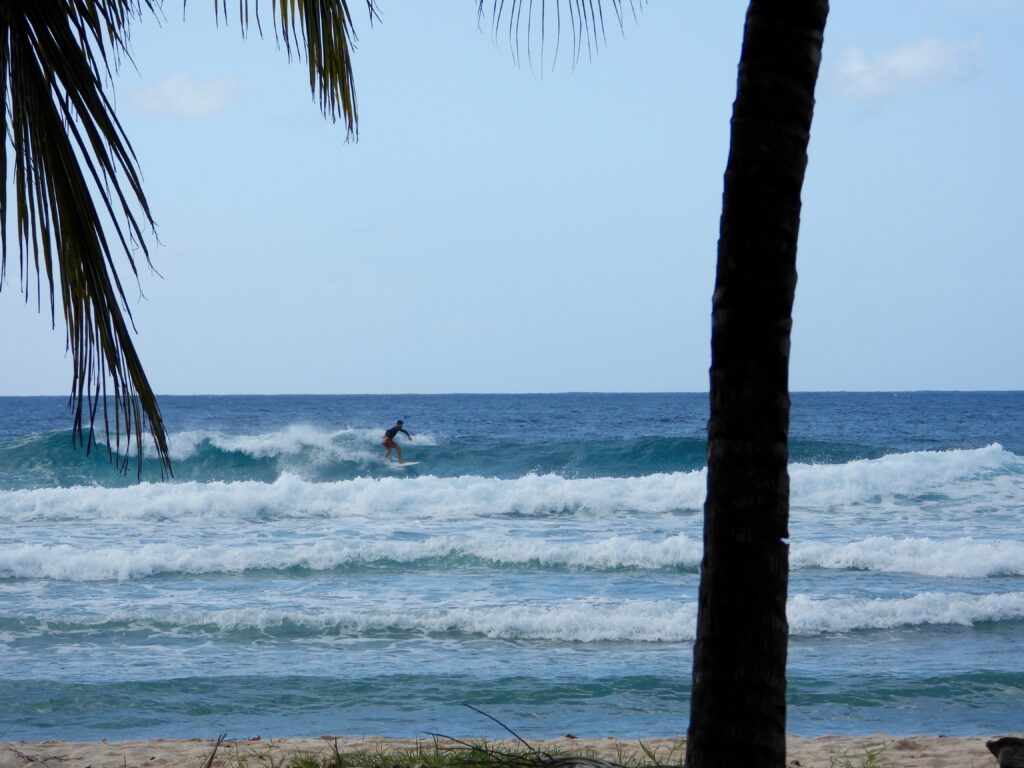 Drill Hall, also referred to as Brandons, is located just 10 minutes from the island's capital city of Bridgetown and is right next door to the Hilton Hotel and a short walk from Paddle Barbados. This surf break accommodates surfers of all levels at most times and can offer some very long peeling lefts. Best to get on it at low to mid tide for the longest rides.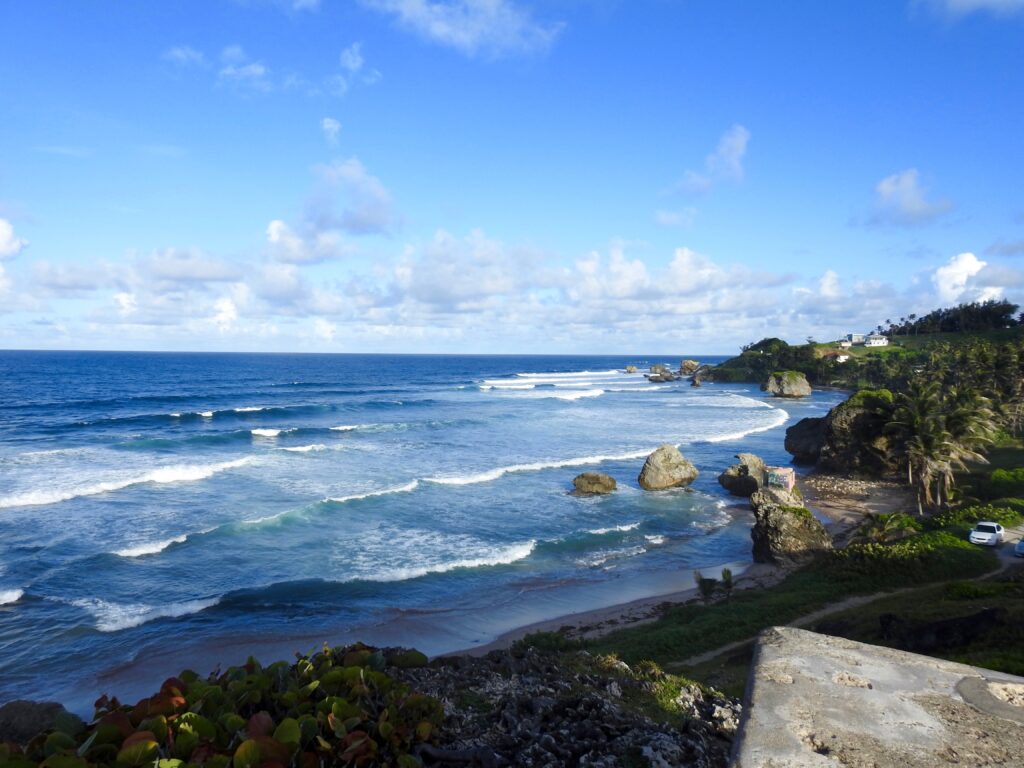 Parlor is next to Soup Bowl on the East Coast and offers both consistent lefts and rights. The waves here are often very powerful and the water is deep. Advanced and intermediate surfers can expect the best waves when the incoming swell is from the north or north-east of the island. There is opportunity for long rides here and also occasional barrels on large swells when the wind is offshore. Watch out for the clean up set!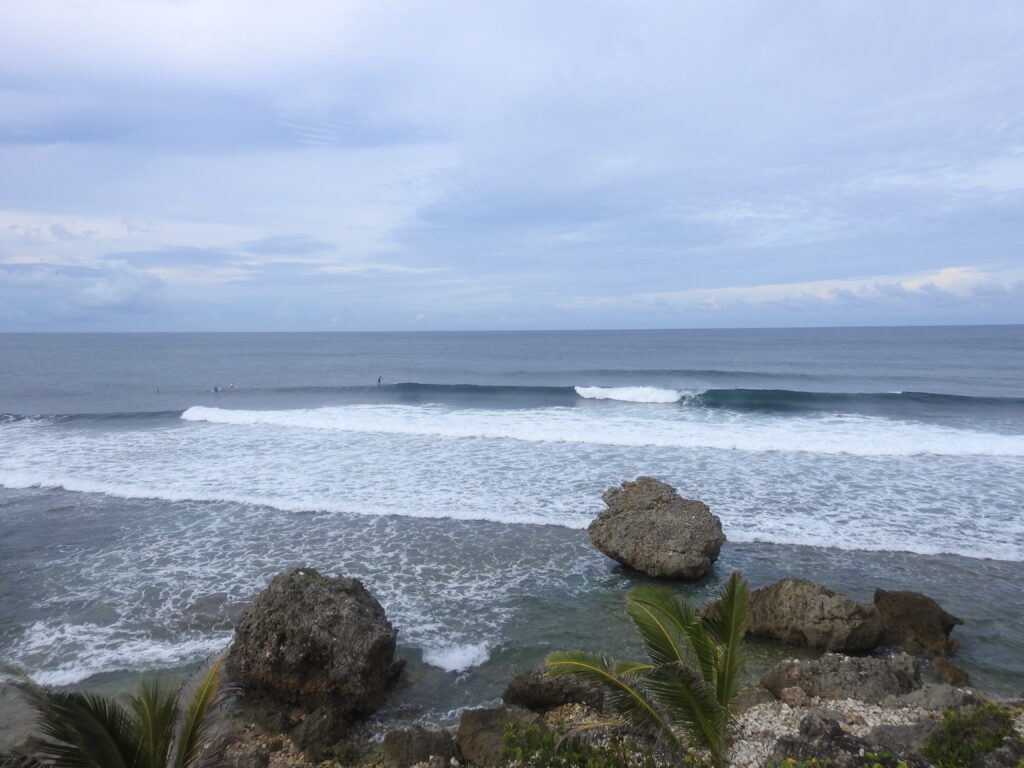 Soup Bowl Barbados is also in Bathsheba along the East Coast and is the most popular surf break for experienced and professional surfers visiting the island. Soup Bowl has been featured in numerous surf magazines and is a favorite of surfing World Champion, Kelly Slater. The waves here break in a right hand direction, are often hollow at low tide and can reach as high as triple over head!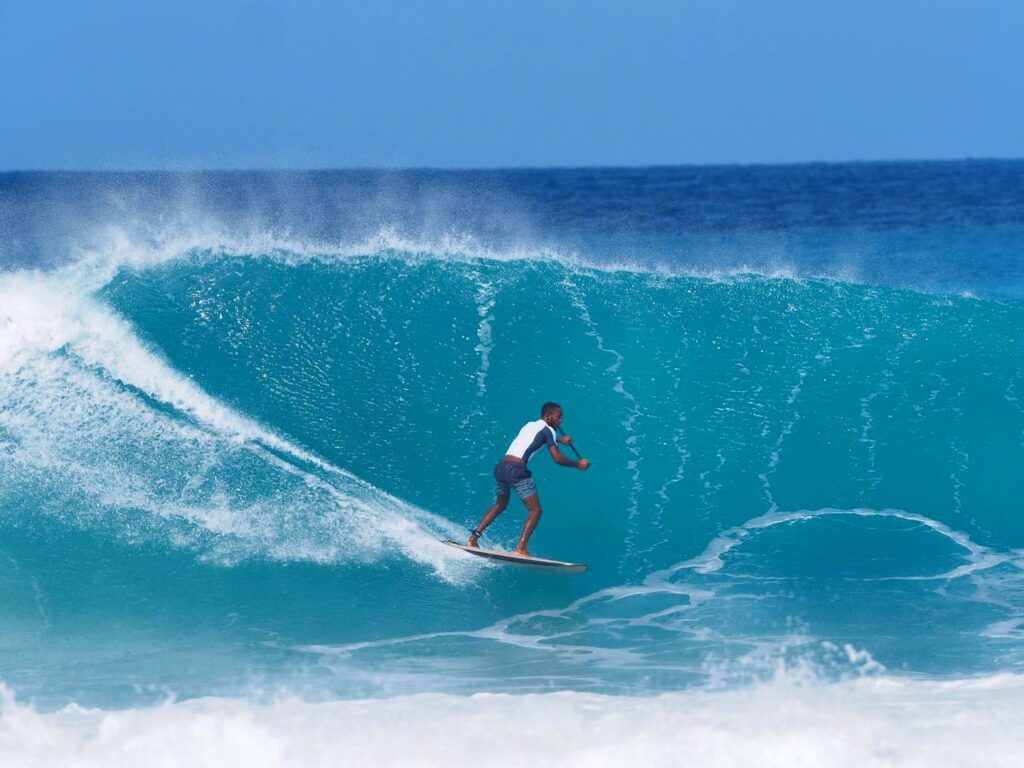 Batts Rock which is about 10 minutes car ride north of the capital, Bridgetown. This is the first place to check for surf if there is a north swell as you will almost be guaranteed waves here in this circumstance. The wave direction is mostly to the left and the waves break in deep water, making it one of the safest places to surf on the island. However if a very large north swell is hitting this surf break clean up sets are common and the hold downs can be long.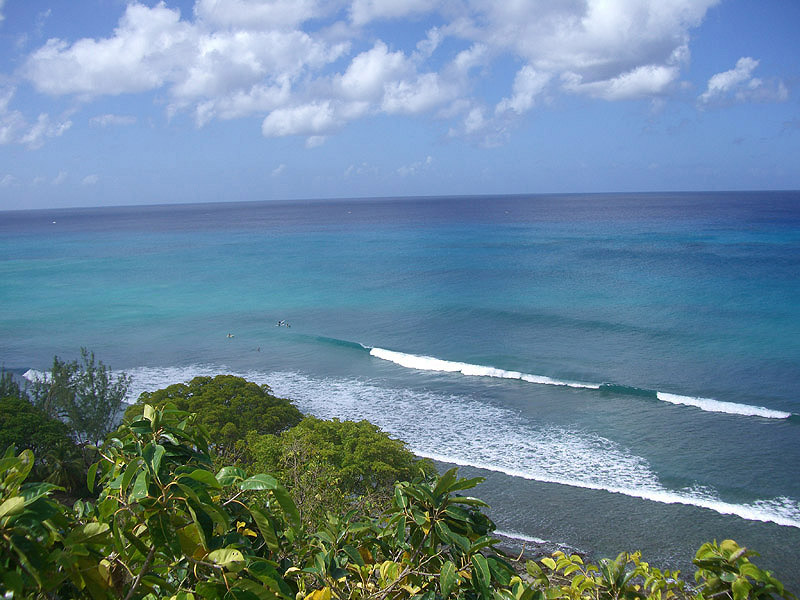 Maycocks is located in the north-western side of the island and is about 10 minutes north of the luxurious area of Port St. Charles. Surfers will find that the wind tends to be consistently off-shore at Maycocks and the spot is protected by a cliff. This is a right hand reef break that breaks over coral rocks and it is best when there is a north swell affecting the island. This Barbados surf spot sometimes barrels at low tide and the rides can seem to go on forever!